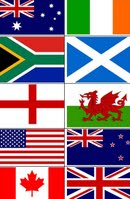 The bilingual course at the Marnix College
Since 1995, the Marnix College in Ede has offered a bilingual course, the so-called 'TVWO'. In 2020 we will add a THAVO/VWO class. These bilingual streams resemble the regular secondary school "VWO"  and "HAVO"programme, but they encompass a number of important 'extras':
In the first year approximately 70% of the lessons are taught in English; the rest in Dutch.
A lot of attention is paid to internationalization: the students learn about how people abroad think and live. In fact, they go abroad themselves practically every year.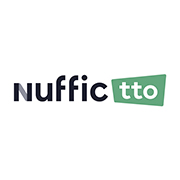 Student information
At first, suddenly hearing English all the time and having to speak it yourself might prove to be a problem, but you will get used to it soon enough. In the bilingual stream, there is an average of 25 students per class, so you will be able to concentrate better and you will get more attention from the teacher.
Requirements
You don't have to be a genius to be able to attend the bilingual course. You do need to be motivated. Other requirements are:
TVWO
'VWO'-level advice from your primary school.
A/A+ scores in primary school reports
You need to pass an entrance examination.
You will have to talk to us about your motivation and chances of finishing the course successfully.
THAVO/VWO
'HAVO' or 'HAVO/VWO' – level advice from your primary school.
B/B+ scores in primary school reports
You need to motivate your choice for THAVO/VWO in an interview.
Registration
Because of the selection procedure, early registration is required. You should be registered before the 1st of March 2020. Primary schools are involved in the registration procedure. You can always contact the head of the bilingual department, Ms. Poot:
Email: C.Poot@marnixcollege.nl
You can also write to:
Marnix College Ede
Postbus 8037
6710 AA Ede
CPE/CAE
After attending the first three years of the bilingual course, you will be able to attend the Honours programme in year 4. The aim of this programme is to develop students' ability to express themselves in both oral and written communication. Successful completion of this course will result in the award of a Cambridge Advanced or  Proficiency certificate, enabling the students to gain access to higher vocational education and universities across the world.